Q&A
How do I care for my soap?
Our handmade soap here at Soapinessence is in its pure and natural state, it does not contain any synthetic preservatives or artificial hardeners. It doesn't need to.  With just a little care, you can prolong the life of your soap.
Don't let your soap sit in water.

Store your soap on a well draining soap dish, that allows it to dry between uses.

Store unused soap in a dark, cool place (like a linen closet).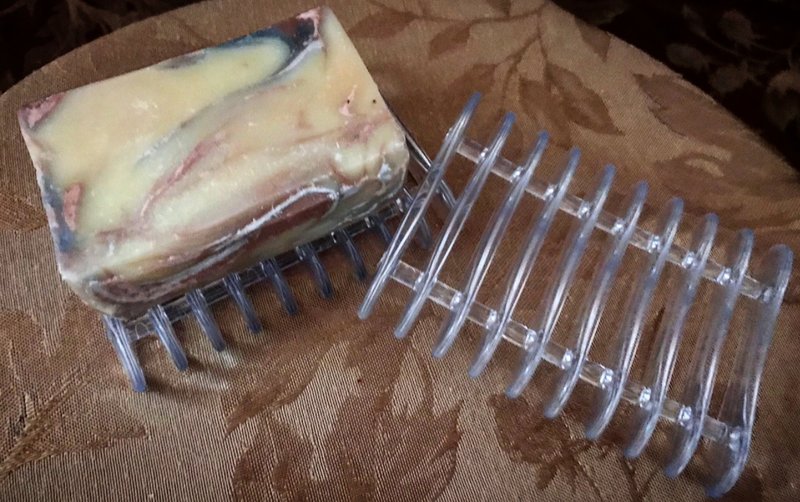 What are some of the benefits of using handcrafted "real" soap?
Petroleum based products will dry you out.  It's a bit ironic that almost every moisturizing soap and lotion that you can buy off the shelf at your local market is made with alcohol and other materials that, in the long run, will have the opposite effect of what you are buying them for.  Our products use materials that will NEVER dry out your skin no matter how frequently you use them.  
Ever feel like your skin is tight and itchy after taking a bath or shower?  You don't have to anymore!  If you want skin that feels silky soft and moisturized, then Soapinessence has exactly what you need.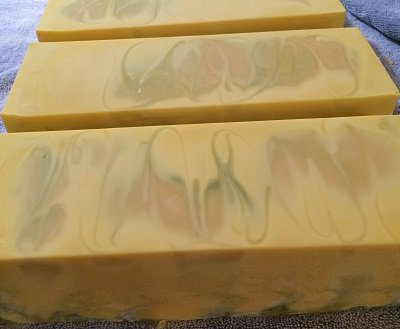 How is handcrafted soap different from mass-produced store bought soap?
It's all about the ingredients!  Our handcrafted soaps at Soapinessence are made from moisturizing, natural oils that nourish and protect your skin. 

Commercially mass-produced soaps are made from tallow (animal fat) and other low-cost oils that may offer negligible skin care benefits.  Many commercial soap companies rely on synthetic detergents to make their product lather, but the result is a harsh detergent bar that strips your skin, leaving it tight and dry.  Skin care products are only as good as the ingredients used to create them.  

The excellence of Soapinessence soaps comes from the integrity of our basic ingredients.  Our unique formulas rely on high quality oils and butters that nourish your skin.  By blending healing botanicals and 100% pure, therapeutic, plant based essential oils, we create a perfect bar of soap... moisturizing, long lasting and luxuriously lathering.  We proudly list EVERY ingredient on all of our products so that you, our customers, can make informed choices about the products you put on your skin.  
How are essential oils different from fragrance oils?
At Soapinessence, we only use essential oils, never fragrance oils. 

Essential Oils are natural, fragrant, therapeutic botanical oils that come directly from plants, flowers, herbs, spices and fruits.  To make essential oils, large quantities of fresh flowers, leaves and other fragrant plant material (such as citrus peels or cinnamon bark) are pressed or steam distilled to release their natural oils.  Essential oils contribute clean, beautiful scents to our soaps, but they also carry the healing properties and skin care benefits of the plants themselves.  To learn more about specific essential oils and their properties, please refer to our Essential Oils page.

Fragrance Oils are synthetically produced chemical compounds.  While fragrance oils are available in an endless array of scents, they do not add any skin care benefits to the soap and they can often irritate sensitive skin, noses and can also dry out your skin.  Most fragrances contain chemical stabilizers called phthalates, which are shown to have harmful effects even with relatively low levels of use.  
Do you sell wholesale?
YES!  If you would like more information about ordering our handcrafted soaps or products in bulk, please call us at 602-361-3460 or email Jennifer@Soapinessence.com

All of our soap is handcrafted in Fountain Hills, Arizona.  Soapinessence offers free delivery in Fountain Hills.